With five games played and three remaining on the preseason schedule, Los Angeles Lakers head coach Luke Walton has yet to determine who will be his main backup point guard behind D'Angelo Russell. Walton's options are Marcelo Huertas and Jose Calderon.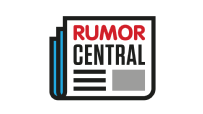 "That's going to be a tough call," Walton told The Orange County Register regarding Huertas and Calderon. "I'm sure throughout the season we'll lean on different ones at different times depending on what we need. But I feel completely confident with either one of them on the floor running the team."
So far during the preseason, Huertas has played in three games and scored 13 points and dished out 10 assists. Calderon, the 11-year NBA veteran acquired via trade July 7 from the Chicago Bulls, has made four appearances and scored 17 points and assisted on nine baskets.
"Jose is a phenomenal shooter and one of the best shooters on our team," Walton said. "But he's a little older.
"Are we not getting involved? Marcelo is probably our best playmaker on the team out there," Walton added.
This is an important season for both players. Calderon's contract expires in 2017, while Huertas's two-year deal signed on Aug. 5 only offers salary protection for 2016-17.
--- Nick Silva