The Philadelphia 76ers are expected to begin the 2016-17 regular season with starting point guard Jerryd Bayless unavailable due to a wrist injury. When asked about the loss of Bayless, coach Brett Brown said the team is considering all options.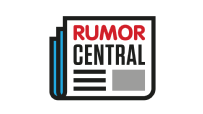 "With the problem that we actually have right now without Jerryd, you search and you wonder," Brown told The Philadelphia Inquirer. "You got Cat Barber you are looking at. We are obviously looking at the market place. We are going to look at Nik Stauskas."
When pressed Thursday if this means the teams is looking at the trade market, Brown responded: "We are looking at everything. Nobody should read into anything more than that. It's all on the table as it should be."
Currently, Brown's options at point guard are T.J. McConnell, Sergio Rodriguez, Stauskas and Barber, a 2016 undrafted rookie. Barber would appear to be a player who will be waived prior to the start of the NBA regular season, so he can be designated to the Sixers' D-League team -- the Delaware 87ers.
The Sixers are $27.9 million below the salary cap, which gives them plenty of options should president of basketball operations and general manager Bryan Colangelo choose to bring in point guard help via a trade.
-- Nick Silva