The deadline to set NBA rosters for the 2016-17 season is Oct. 24, and it appears the Atlanta Hawks are likely to use as much time as possible to make their cuts.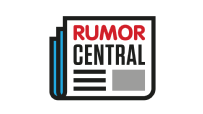 "Maybe because of the few [injured] guys, but I'm not feeling a need or pressure to trim it down," coach Mike Budenholzer told The Atlanta Journal-Constitution. "Those things can change for different circumstances and you may do something. There is not anything imminent."
The Hawks are running with a full 20-man roster, which means five players won't be with the team after the Oct. 24 deadline. Training camp invitees Will Bynum, Matt Costello, Ryan Kelly and Josh Magette seem to be long shots to make the team, so that leaves the 15th roster position to either Mike Muscala or Walter Tavares.
Muscala, with a partially guaranteed salary for 2016-17, has played only with the Hawks during his first three years in the NBA, and last season he appeared in 60 games. Tavares made just 11 appearances in 2015-16 as he spent a lot of time working on his game in the D-League.
Muscala is averaging 8.0 points, 3.3 rebounds and 4.0 assists in the preseason. Tavares is averaging 7.0 points and 7.5 rebounds.
-- Nick Silva