The Portland Trail Blazers reduced their preseason roster to 17 on Saturday by placing guard Luis Montero on waivers. That leaves guard Tim Quarterman, forward Grant Jerrett and center Greg Stiemsma to battle this week for the final spot on the 15-man roster.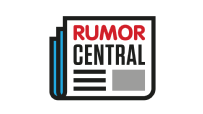 Jerrett has played the most of the three so far during preseason, so with two games remaining this week, Quarterman and Stiemsma will need to step up if given minutes from head coach Terry Stotts.
When rosters are set Oct. 24, Quarterman may be kept because he has been guaranteed $75,000 for the 2016-17 season. He is an undrafted rookie out of LSU.
There is also a chance Portland will begin the regular season with just 14 players under contract to give the team more room below the luxury tax line. If the Blazers leave the 15th roster spot open, they will be under the tax line by $932,021 to start the season.
-- Nick Silva