As training camp opened a few weeks ago, guard Elliot Williams was thought to be the favorite of the players without fully guaranteed salaries for 2016-17 to make the Golden State Warriors roster when the regular season tips off on Oct. 25. Well, based on his play during the preseason, backup center JaVale McGee has impressed head coach Steve Kerr, so now he's challenging Williams for the 15th roster spot.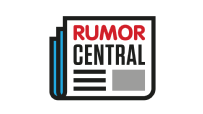 "I think he's got a good chance [of making the roster]," Kerr told the Bay Area News Group on Monday. "He's had a good camp."
In Saturday's win over the Los Angeles Lakers, McGee posted a stat line of 12 points, four rebounds and two blocks in 14 minutes.
Currently Williams has $250,000 worth of salary protection, while McGee has none. McGee's salary will be guaranteed for just under $702,000 should he make the regular-season roster.
The 7-footer averaged 5.1 points and 3.9 rebounds in only 34 games with the Dallas Mavericks last season.
"It would mean everything," McGee said.
--- Nick Silva