The Philadelphia 76ers are expected to waive Cat Barber, Shawn Long, Brandon Paul and James Webb III by Monday's deadline to get their roster down to the 15-man limit.
During this time of the preseason, every team is cutting players, and that will be the case until Oct. 24. Teams, like the Sixers, are desperate to improve the talent on the roster and will be watching the waiver-wire for possible targets.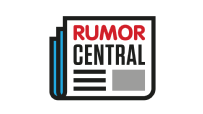 "There's always stuff that comes in late. You think you know a few days out and sometimes something happens," head coach Brett Brown told CSN Philly on Thursday. "There are other teams that are releasing people too, and so the table is very fluid. The marketplace forces you to pay attention and make sure you're doing your job and growing your team. It's hard to say honestly [that] everything's in place and it's set, you know exactly [who] the 15 [players] are going to be. That is not true."
There has been talk that Philadelphia may be in the market to add a point guard since Jerryd Bayless' return is uncertain. If they pick up a point guard, another player needs to be removed from the roster via trade or waivers. Players who may be moved to open up an additional roster spot include Jerami Grant, Nik Stauskas and Hollis Thompson.
"It's always hard for me," Brown said. "A lot of these guys were with us over the summertime, so it's not like you just met him. It's never an easy time. But it's also a time [where] you feel like you've done your best to help them."
--- Nick Silva