Miami Heat forward Josh McRoberts has played as a "stretch-4" for most of his career, but when he gets on the floor this season, there is a good chance head coach Erik Spoelstra will use him as a backup center.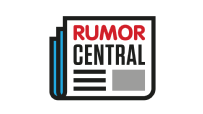 "I'm sure I'll play mostly five," McRoberts tells the South Florida Sun-Sentinel. "I think that's kind of the way the league's going at this point."
McRoberts is currently recovering from a long-time issue with his right foot, so until he is cleared to play, Spoelstra will use Willie Reed as the main backup center behind Hassan Whiteside.
"I'll play any position," McRoberts said. "But it doesn't really matter. But I think I most probably see myself playing the five, still playing a similar style, but I think more that's the way the game is now."
McRoberts signed with the Heat back in July, 2014, and since that time, he's dealt with a bunch of injuries, which has limited him to just 59 appearances out of 164 regular-season games. McRoberts will be signed through next season, if he picks up his 2017-18 player option in June.
--- Nick Silva