The Phoenix Suns are 3-9, and some followers of the team are wondering if general manager Ryan McDonough is looking to make a trade. Specifically, is Brandon Knight available?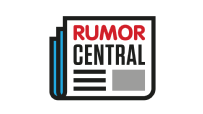 "We're certainly not looking to move Brandon, we haven't been close to trading Brandon," McDonough told Arizona Sports 98.7 FM's Burns and Gambo Show on Wednesday when asked if Knight wants to be dealt, or if he has looked at possible destinations for his guard. "I think he'd love to be starting, we understand that. He's accepted the role very well. I think you guys will see him go on a run here."
Since 2011, Knight has started in most games when he's healthy. But this season coach Earl Watson has used him as the first guard off the bench. Knight continues to say he accepts Watson's decision and will try hard to adjust to the role as the Suns' sixth man.
Knight is signed through 2019-20 and owed $56.5 million over that time. He has averaged 12.8 points, 3.2 assists and 2.8 rebounds so far this season.
Regrading Knight's play this season and what might be his best role, ESPN.com's Zach Lowe writes:
"The evidence is piling up that Knight doesn't quite have the feel to be a lead guard -- the wayward lobs to a moping Tyson Chandler, bounce passes that miss their target or hit people in the feet, and barfy pull-up jumpers early in the shot clock. Knight isn't big enough to start on the wing, which means he's probably living out his destiny as a score-first sixth man in the Jamal Crawford lineage. He just has to you, you know, score."
--- Nick Silva