The Utah Jazz acquired George Hill in a three-team trade that involved the Atlanta Hawks and Indiana Pacers during the offseason. He was a solid point guard in his five years with Indiana, but little did the Jazz know that Hill would put up stellar numbers once coming over to Salt Lake City.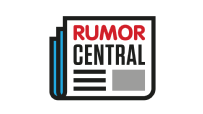 He has been sidelined for Utah's past six games, but when healthy he has averaged a career-high 20.4 points and 5.0 assists. He's tied with Gordon Hayward for the team lead in points per game.
Hill's play over the first seven games has helped him emerge as a star in Utah, and the Jazz have made it a priority to re-sign the 30-year-old veteran, according to ESPN's Marc Stein.
Hill is in the final season of his five-year, $40 million contract, but the Jazz could soon extend him an in-season offer.
Another key piece on Utah's roster, 25-year-old Derrick Favors, is in the third year of his four-year, $49 million deal, and he is another player the Jazz would like to keep around. But it seems Utah, who just signed center Rudy Gobert to a four-year, $102 million contract extension, has a bigger need at point guard.
Pairing Hill with Rodney Hood gives the Jazz a formidable backcourt that can compete with most teams across the NBA. Hayward and Joe Johnson also give the Jazz flexibility at small forward.
Hill has an abundance of playoff experience, and his leadership has been a huge reason why he has become a favorite among the team, especially with younger guard Dante Exum backing him up.
The Jazz could pay Hill an additional $13 million-plus on top of his salary for this season as part of the renegotiation-and-extension formula, as Stein points out. Hill said he would like to re-sign with the Jazz, but if he doesn't, he could become one of the most highly coveted free-agent point guards in the summer of 2017.
-- Josiah Turner