With a 5-10 record, the Washington Wizards have been one of the most disappointing teams in the NBA this season. Some fans of the team are likely calling for Wizards GM Ernie Grunfeld to make a trade, but that's unlikely to happen for at least a few more weeks, at the earliest.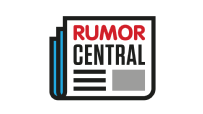 Regarding trade speculation, J. Michael of CSN Mid-Atlantic writes: "Despite a sub-.500 record, that still remains very unlikely. League sources (said) the Wizards had discussions about Archie Goodwin, released by the New Orleans Pelicans, but that didn't go anywhere. ... With Ian Mahinmi back to help bolster the second unit, Grunfeld doesn't seem likely to make a decision this early."
Trade speculation around the NBA should start to pick up closer to Dec. 15, when more than 120 free agents from this summer's class become eligible to be moved. From that point to the Feb. 23 trade deadline, every team in the NBA, including the Wizards, will spend hundreds of hours in discussions to try to find the right deal to improve their position.
Players Grunfeld might be looking to move include Trey Burke, Andrew Nicholson and Otto Porter Jr. Rookies Danuel House Jr., Sheldon McClellan and Daniel Ochefu could be used for filler in certain deals.
It should be noted that Grunfeld is in the last year of his contract, and if the Wizards fail to make the playoffs, he could potentially lose his job. Grunfeld has been in charge of the Wizards' basketball operations since 2003.
-- Nick Silva