Memphis Grizzlies starting point guard Mike Conley with be out the next six to eight weeks with a transverse process fracture in his lower back. Head coach Dave Fizdale could be interested in bringing in a familiar face to help fill the void.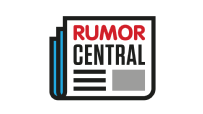 According to Basketball Insiders' Michael Scotto, Memphis has expressed interest in Norris Cole to add point guard depth. Cole is currently playing overseas in China with the Shandong Golden Stars.
The 28-year-old guard played with the Miami Heat from 2011-15 while Fizdale was an assistant. Cole averaged 10.6 points, 3.7 assists, 3.4 rebounds and 26.6 minutes in 45 games with the New Orleans Pelicans last season.
Memphis currently has Andrew Harrison and rookie Wade Baldwin to fill in at the point guard position.
--Paul Saldana