The Memphis Grizzlies are currently without six players due to injuries and this weekend they will be eligible to petition the NBA for some relief via a roster exemption. Norris Cole has been mentioned as a possible signing, however the Grizzlies have likely chosen someone else.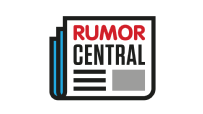 According to Michael Wallace of Grizzlies.com, combo guard Toney Douglas "has emerged as the frontrunner" to sign with Memphis, if the injury waiver is approved. Wallace reports that the Grizzlies also worked out Kendall Marshall and Will Bynum this week.
Douglas made 61 appearances with the New Orleans Pelicans in 2015-16 and averaged 8.7 points, 2.3 rebounds and 2.6 assists. Douglas played in 2013-14 with the Miami Heat, so he has a relationship with current Grizzlies head coach David Fizdale, who served as an assistant coach with the Heat the past eight seasons.
-- Nick Silva