Miami Heat forward Josh McRoberts owns a player option for 2017-18 worth $6.02 million, and there had been an assumption by many followers of the team that he will decline it in June so he can join the free-agent market in July. That line of thinking is changing for some due to McRoberts' poor production so far this season.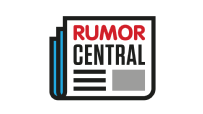 Barry Jackson of The Miami Herald writes: "Even with salaries skyrocketing, it's difficult to envision McRoberts believing he could make more than $6 million annually elsewhere unless his play improves."
Through 15 appearances this season, including seven starts, McRoberts is shooting a career-low 32.5 percent from the floor, including 29.4 percent from behind the 3-point line. McRoberts is currently averaging 4.3 points, 3.8 rebounds and 2.3 assists per game.
McRoberts has struggled with injuries since he signed with the Heat in July of 2014, and they will surely have him available in potential deals all the way up to the Feb. 23 trade deadline. If he picks up his 2017-18 player option, the Heat may waive McRoberts in the summer if they can't move the 10-year NBA veteran to another team.
-- Nick Silva