Back on July 8, guard Arron Afflalo signed a two-year contract that guarantees him $14 million. Afflalo is on the books this season for $12.5 million and will make the same for 2017-18, if the Sacramento Kings don't waive him on or before June 23. If Afflalo is released by that deadline, he will get $1.5 million.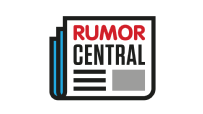 At this time, it appears Afflalo won't make it past the deadline, if he stays with the Kings. Afflalo started 18 games to begin the season, but over the past seven games his role has been diminished and in four of them he did not play. Afflalo is not playing well, and so far he's averaging just 7.3 points and 2.2 rebounds. Those averages are his worst numbers since the 2009-10 season.
It appears Afflalo may not be a good fit, like most players with the Kings, so the team will likely try to move him by the Feb. 23 trade deadline. In fact, Steve Kyler of Basketball Insiders reports "there is a growing rift brewing between Afflalo and the coaching staff."
If Kings vice president of basketball operations and general manager Vlade Divac doesn't trade Afflalo by Feb. 23, there is a chance the two sides could agree to a buyout by March 1. That way, the guard can sign and play for a team in the 2017 playoffs.
The next two months will be very busy for Divac as there continues to be instability within the organization. Other players, like Rudy Gay and Omri Casspi, are likely asking to move on, too.
-- Nick Silva