The Minnesota Timberwolves are without backup center Nikola Pekovic for the entire 2016-17 NBA season due to lingering issues with his right ankle/foot. Pekovic is the president of BS Partizan and when speaking to the media in Serbia about his basketball team he was asked about his status with the Wolves. To no surprise, it sounds like Pekovic won't play another game in the NBA.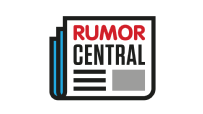 "Two years ago I struggled with my injury, I was mentally exhausted," Pekovic said, according to Eurohoops.net. "This year I was there for two months, I tried to do everything possible, but there are times when you simply can't. I cannot run without pain."
Ankle and Achilles injuries derailed Pekovic's career as a player in the NBA as he could play in only 31 games in 2014-15 and just 12 in 2015-16. On Sept. 26, the Wolves announced Pekovic would miss the entire 2016-17 season.
"He's been here for a good chunk of the summer, trying to rehab," head coach Tom Thibodeau said. "He hasn't been able to do much on the court. So he's still having some issues there. At this point I would say it's unlikely he will practice."
Pekovic last played on Jan. 31, 2016, and once one year passes the Wolves can petition the NBA to have his owed money taken off the salary cap. The Wolves are $12.5 million under the salary cap and $3.1 million below the minimum team salary floor, so they may hold off on asking to gain salary relief until the 2017-18 season, which will increase their salary cap room starting July 1.
Pekovic, who turns 31 on Jan. 3, is on the books for $12.1 million this season and in 2017-18 will make $11.6 million.
In 271 career appearances, Pekovic averaged 12.6 points and 6.7 rebounds.
--- Nick Silva