January 10 is an important date on the calendar each NBA season as it signifies the day when all players without guaranteed contracts gain full salary protection. Forward Thomas Robinson is one of 36 players in the NBA who fall under this category and at this time it looks like the Los Angeles Lakers are going to guarantee his veteran minimum salary, as he has played well with Larry Nance Jr. sidelined for up to four weeks due to his bruised knee, speculates Mark Medina of The Orange County Register.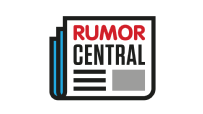 "He quickly showed how hard he works and how hard he plays every time he plays basketball," Lakers head coach Luke Walton said. "He filled a reputation for himself at least in my eyes right off the bat. Through his hard work and the way he competed on the floor in training camp, he earned a spot on the team."
In the past five games, Robinson is averaging 18 minutes, 7.4 points and 9 rebounds. He is also making 73.9 percent of his field goal attempts.
Robinson, the No. 5 pick in the 2012 NBA draft, had played for five teams before signing with the Lakers and said he's going to continue his hard work to ensure he stays in Los Angeles for the duration of the season. Robinson, 25, will know his fate on Jan. 7 as any player waived on or before that date will clear waivers and not have their salaries guaranteed on Jan. 10.
"I'm on a mission as far as getting back to a certain level in my game and confidence and respect level from people around the league, starting with the [Lakers] organization," Robinson said.
-- Nick Silva