The Philadelphia 76ers are looking to upgrade their point guard play, and with the team releasing forward Hollis Thompson last week, it appears they are looking at a wide range of players to fill the team's 15th and final roster spot.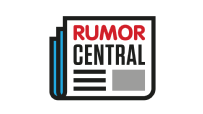 According to The Vertical's Adrian Wojnarowski, the Sixers are scouting point guards Nate Robinson, Jordan Famar and Yogi Farrell as potential targets to sign a 10-day contract.
However, the team may also look to sign a point guard currently in the D-League.
On Sunday, The Philadelphia Inquirer's Keith Pompey reported that the Sixers will work out Chassan Randle, Briante' Weber, Cat Barber and Farrell on Monday, citing a source.
With Jerryd Bayless and Sergio Rodriguez out due to injuries, T.J. McConnell is the only healthy point guard currently on the Sixers roster.
Robinson and Farmar have spent the majority of their NBA careers as role players, but the past few seasons neither player has had much success latching onto a team.
Robinson, 32, played two games with the New Orleans Pelicans last season before being waived and tried out for the Seattle Seahawks last summer as a wide receiver but was never signed.
Farmar, 30, played two games with the Sacramento Kings before being waived by the team on Nov. 7.
Last Thursday was the first day NBA teams could begin signing players to 10-day contracts.
--Isaac Chipps