As we approach the midway point of the season, the Houston Rockets are 31-10 and sitting firmly as the third seed in the Western Conference. And they're just one game behind the San Antonio Spurs (31-8) for the second seed.
Even with the success they've had thus far, the Rockets are always involved in trade discussions and are worth keeping an eye on before the Feb. 23 trade deadline, according to ESPN's Marc Stein.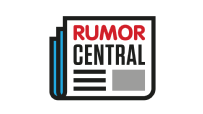 They might be in the market for a big man or another shooter, and swingman K.J. McDaniels has become the most likely Rockets player to be dealt, per Stein, citing sources.
Once upon a time, Corey Brewer was the one player the Rockets were making available for a possible trade. But he has leapfrogged McDaniels in the Rockets' rotation, playing 26 and 27 minutes, respectively, in the team's past two games, scoring a combined 24 points in those outings.
McDaniels, in his third year out of Clemson, was drafted by the Philadelphia 76ers in 2014 and sent to the Rockets for Isaiah Canaan and a second-round pick at the 2015 trade deadline. He has played in spurts since suiting up for Houston, but is averaging less than 10 minutes per game.
At 23 years old, McDaniels could provide youth to a team lacking depth on the wing. But, as Stein notes, there's still no guarantee that the Rockets will make a move before the deadline. They've exceeded expectations this season as is.
-- Josiah Turner