On Monday, according to ESPN's Tim MacMahon, the Memphis Grizzlies will have forward/center Brandan Wright available for the first time this season. Wright had arthroscopic surgery on Nov. 15 to fix an issue with his left ankle. Before the ankle injury, Wright was also recovering from a sprained right MCL, which sidelined him in the preseason.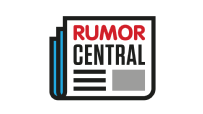 With Wright's return, the Grizzlies are planning to release forward Troy Williams and sign Toney Douglas to a 10-day contract, reports Michael Wallace of Grizzlies.com.
Williams has played in 24 games this season and is averaging 17.4 minutes, 5.3 points and 1.8 rebounds. Williams signed a two-year, minimum contract on July 26 with the Grizzlies, and his rookie salary of $543,471 was fully guaranteed on Jan. 10. If Williams is not claimed off waivers, there is a chance he'll sign with Memphis' D-League affiliate, the Iowa Energy.
Douglas returns to the Grizzlies after playing six games with the team back in December, when he averaged 5.8 points, 2.7 rebounds and 2.7 assists. The Grizzlies were able to sign Douglas, a seven-year NBA veteran, at that time via a roster exemption since several players were out with injuries.
-- Nick Silva