Festus Ezeli probably will not play a minute this season, but the Portland Trail Blazers are still trying to unload the center before the trade deadline.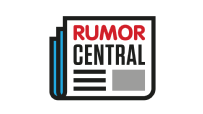 ESPN's Marc Stein reports that Portland has been reaching out to teams below the salary floor to see if they would be willing to take on Ezeli's contract with additional compensation. The teams below the salary floor are the Denver Nuggets, Philadelphia 76ers and Brooklyn Nets.
The Blazers signed Ezeli, 27, to a two-year deal last offseason after four years with the Golden State Warriors, with hopes that the center could help anchor their defense once he fully recovered from knee surgery. However, Ezeli's knee has made no progress and now he's likely to miss the rest of the season without ever suiting up for the Blazers.
If Portland can find a deal for Ezeli, he will probably return to the free-agent market next season. He's due to make $7.4 million next season, but only $1 million is guaranteed, meaning that the team that deals for him can easily move on at little cost.
--Sam Henken