The Cleveland Cavaliers own six trade exceptions from past deals, and two of them expire Monday night. Those exceptions are worth $4.39 million (Anderson Varejao) and $947,276 (Jared Cunningham) and were generated from deals on Jan. 20, 2016.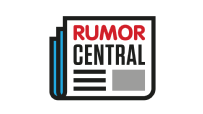 According to Joe Vardon of Cleveland.com, the Cavaliers are looking for a possible deal using the Varejao exception. In addition, Vardon reports the team has not given up the unlikely scenario of acquiring Carmelo Anthony from the New York Knicks.
Vardon mentions Utah Jazz point guard Shelvin Mack as a possible trade target for general manager David Griffin. Mack makes $2.43 million, so he would easily fit into the Varejao trade exception. A trade exception allows a team to acquire a player without having to send back at least one player to match salaries. If a trade exception is used, the Cavs will likely send back a future draft pick and cash.
Cleveland has a well-known need for a backup point guard and will add one eventually from a trade or free-agent signing. Mario Chalmers, due to his relationship with LeBron James, is thought to be a favorite among free agents, if he can show that he's fully recovered from his right torn Achilles tendon.
-- Nick Silva