While most of the buzz around the Indiana Pacers has centered around whether the team will consider trading Paul George, the Pacers have interest in several players as they look to improve this season.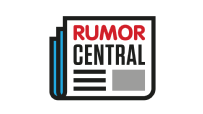 USA Today Sports' Sam Amick reports that the Pacers are interested in Sacramento Kings guard Arron Afflalo plus guard Allen Crabbe and power forward Ed Davis of the Portland Trail Blazers. The team has also maintained interest in Philadelphia 76ers center Jahlil Okafor.
Amick believes team president Larry Bird is interested in finding deals that can help immediately, as he works to keep George happy in anticipation of his free agency in the summer of 2018. The Pacers arrived at the All-Star break at 29-28, good for sixth in the Eastern Conference.
With Monta Ellis' struggles this season, Afflalo, 31, could come in and help as a 3-and-D wing. Afflalo signed a two-year, $25 million deal with the Kings last offseason but has been made expendable with the team looking to rebuild following the DeMarcus Cousins trade.
Crabbe, 24, could be a casualty of the Trail Blazers' rising salary numbers. He re-signed to a four-year, $75 million deal with the Brooklyn Nets, which Portland matched to retain him. Crabbe could add shooting to a Pacers team that wants to spread the floor more. Davis, 27, is a strong interior defender who is due just over $6 million next season.
-- Sam Henken