Brandon Jennings agreed to a buyout with the New York Knicks on Monday. His next destination is not as clear as we thought in the immediate aftermath of the move.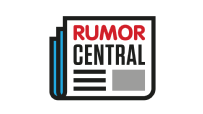 Detroit Pistons head coach Stan Van Gundy told reporters that he expected Jennings to sign with the Charlotte Hornets once he clears waivers and becomes a free agent.
Not so fast, according to ESPN's Marc Stein.
Hearing that the Hornets, despite Stan Van Gundy's prediction, are happy with the Briante Weber move and unlikely to pursue Brandon Jennings

— Marc Stein (@ESPNSteinLine) February 27, 2017
One team that will be kicking the tires on Jennings is Washington, according to ESPN's Chris Haynes.
One team, league sources tell ESPN, with interest in newly released backup point guard Brandon Jennings: Washington.

— Chris Haynes (@ChrisBHaynes) February 27, 2017
Jennings, the former No. 10 overall pick in 2010 by the Milwaukee Bucks, is averaging 8.6 points and 4.9 assists per game in 24.6 minutes per game off the bench for the Knicks.
-- John Silver