The Milwaukee Bucks have been without forward Michael Beasley since Feb. 27, when he hyperextended his left knee. According to the Milwaukee Journal Sentinel, head coach Jason Kidd said Tuesday that Beasley will be re-evaluated in two weeks.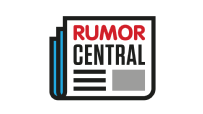 Until Beasley returns, Kidd will give Beasley's minutes to Mirza Teletovic and newly-signed Terrence Jones.
"Mirza has been great for us, knowing he's going to play," Kidd said. "He's a guy who is going to spread the floor for us and defensively he's helping us, being able to rebound the ball. ... The big thing is being in the right spots and he's been in the right spots."
Before the injury, Beasley had played in 50 games this season with the Bucks and is averaging 9.7 points and 3.6 rebounds.
--- Nick Silva