The 10-day contract signed by guard David Nwaba, an undrafted 2016 rookie out of Cal Poly San Luis Obispo, is set to expire Thursday night. Will the Los Angeles Lakers give him a second 10-day deal?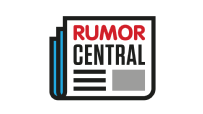 "He's done, in my opinion, everything he can to deserve another 10-day," Lakers coach Luke Walton tells The Orange County Register. "I like his defensive intensity. I like his character as a person. I like his work ethic. Those are types of qualities we want around our locker room."
So far, Nwaba has played in four games with the Lakers and is averaging 10.8 minutes, 2.3 points and 1.3 rebounds. If Nwaba doesn't get another 10-contract, he will likely return to the LA D-Fenders, the Lakers' D-League team. In 39 appearances with the D-Fenders this season, Nwaba is averaging 14.1 points, 6.9 rebounds and 1.1 assists.
"I'm just trying to make use of this opportunity right now," Nwaba told the Los Angeles Times. "Give it 100 percent effort. Every day I am here and hopefully everything works out and I get another 10-day contract."
-- Nick Silva