New York Knicks starting point guard Derrick Rose will become an unrestricted free agent on July 1, and when his agent speaks with teams around the NBA at that time, the Milwaukee Bucks might be high on the list as a preferred destination because they are close to Chicago, his hometown.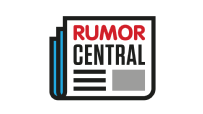 "Of course this is like home," Rose told the New York Post on Wednesday before the game against the Bucks. "Only an hour-thirty away. Easy for [family] to come but they usually don't come."
Rose is a huge fan of Bucks coach Jason Kidd, which is another reason why he might want to sign with Milwaukee in July if he doesn't stay with the Knicks.
"I watched him even in college -- my family is a basketball family," Rose said. "We're all basketball heads."
The Bucks have two point guards under contract next season with rookie Malcolm Brogdon and Matthew Dellavedova handling the duties, and Milwaukee might look for an upgrade at the starting spot in the offseason via the draft or free agency.
Rose will likely ask for a high-dollar contract as a free agent; however, his demands might not garner a lot of interest. For that reason, Rose will have to take a major pay cut from his current $21.3 million salary this season. The Bucks as they will probably operate as an over-the-cap team in July, which means the most they can offer a free agent is the non-taxpayer mid-level exception worth $8.4 million.
The Knicks might also use the draft or free agency to bring in a new point guard, so Rose's options in July could be limited if New York and Milwaukee don't show any interest in offering a deal.
Rose, in his first season with the Knicks, has played in 56 games and is averaging 17.9 points, 4.5 assists and 3.9 rebounds.
--- Nick Silva