The Philadelphia 76ers are expected to make several changes to the roster during the upcoming offseason, and a few players currently with the team likely won't return in 2017-18. Of the players under contract next season, guard Nik Stauskas might be moved off the roster.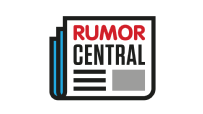 Tom Moore of The Intelligencer writes: "While Stauskas could return, it wouldn't surprise me if he's traded. The Sixers could have a glut of guards, especially if TJ McConnell or Gerald Henderson are back. ... It could come down to Stauskas or 2016 first-rounder Timothe Luwawu-Cabarrot."
Stauskas, in his second season with the Sixers, has made 64 appearances in 2016-17, and he's averaging 9.1 points, 2.1 assists and 2.7 rebounds. If the Sixers prefer to move Stauskas off the roster in the summer and can't find a trade, management might decide to place him on waivers. Stauskas is set to make $3.8 million for the 2017-18 season, which is the final year of his rookie-scale contract.
McConnell is signed through the 2018-19 season, with no guaranteed money for either year, while Henderson will have to wait until June 30 to find out if his $9 million salary for 2017-18 will be guaranteed.
At this time, Sergio Rodriguez and Tiago Splitter are the only players on the roster who are set to become free agents on July 1. Rodriguez has a chance to return, but that will depend on how many point guards are added to the roster in the summer. Head coach Brett Brown has said he's planning to start Ben Simmons, the No. 1 pick in 2016, at point guard.
-- Nick Silva