Emmanuel Mudiay had started 41 games prior to suffering a bout with back spasms, but after sitting out a few weeks, the Denver Nuggets point guard has found himself out of the rotation upon his return. Out of the last nine games, Mudiay has played in three and totaled just 15 minutes.
For now, coach Michael Malone will run with 13-year veteran Jameer Nelson as the starter and rookie Jamal Murray as the main backup at point guard.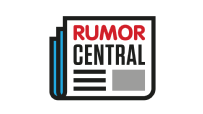 "That's probably one of the toughest decisions I've had to make in terms of what guards I'm going to go with," Malone told the Denver Post last week. "Emmanuel was starting for us for a year and a half, so for him to go from starter to sort of out of the rotation is a lot to handle for a young man."
Murray has gained a lot of confidence with his increased role and is averaging 10.6 points, 2.2 assists and 2.3 rebounds over the last 10 games. In his last five games, Murray is making 52 percent of his shots, including 42.1 percent from behind the 3-point line. Murray's shooting gives him the advantage over Mudiay, as the No. 7 selection in the 2015 NBA draft is making just 37 percent of his total shots this season and only 30.9 percent from behind the 3-point line.
When discussing his situation, Mudiay said he will continue to work hard and not get down on himself.
"It's different, but I'm just trying to stay ready as much as possible," Mudiay said. "I'm just working on my game. I can only control what I can control."
Mudiay is one month away from completing his second regular season in the NBA, and by the time 2017-18 begins, there is a chance the Nuggets will have traded him to another team.
-- Nick Silva