UPDATE: According to Keith Pompey of The Philadelphia Inquirer, the Sixers are going to sign Shawn Long to a rest-of-season contract that runs through the 2018-19 season.
---------------------------------------
The Philadelphia 76ers signed forward Shawn Long to a 10-day contract March 6, and the deal expires Wednesday night. The Sixers can offer another 10-day contract or let him go Thursday. When asked about Long's status, head coach Brett Brown implied that the team will probably extend the forward's time with the Sixers.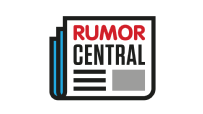 "It wouldn't surprise me," Brown told The Philadelphia Inquirer. "I have no desire personally to look elsewhere."
Long initially signed with the Sixers in July but was released Oct. 24 when the team set its opening-night roster for the 2016-17 season. Since then, Long has been playing with the Sixers' D-League team, the Delaware 87ers.
"He's a part of what we have been doing," Brown said. "I think once we learn more about [Tiago Splitter's] health, that could influence [how we proceed with Long]."
Long has played in four games with the Sixers, averaging 4.8 points and 3.3 rebounds.
-- Nick Silva