On Dec. 27, the Miami Heat ruled forward Josh McRoberts out indefinitely after he suffered a stress fracture in his left foot. That was the third issue with the foot over a seven-month period and some thought he could be lost for the season, but McRoberts felt he would return.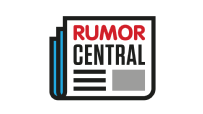 "I'll be back," McRoberts said at that time. "It's a setback, and it's never a good thing. It's always frustrating. It's always disappointing. But you try to stay as strong as you can and get through it and try to put things in perspective."
Heat coach Erik Spoelstra spoke about McRoberts' status on Wednesday and didn't rule out a return this season.
"We'll see," Spoelstra told The Palm Beach Post. "He's making progress. He's doing a little bit more. He's on the court a little bit now. We'll just have to see how he progresses."
McRoberts signed with the Heat in July 2014 and has played in only 81 games over that time due to injuries. McRoberts can extend his contract with the Heat in June by exercising his 2017-18 player option worth $6.02 million.
McRoberts has played in 22 games this season and is averaging 4.9 points, 3.4 rebounds and 2.3 assists.
-- Nick Silva