The LA Clippers are a lock to make the 2017 playoffs and head coach Doc Rivers spoke about the possibility of making a roster move before the regular season ends next month. According to The Orange County Register, Rivers said it's "50-50" that he will sign a free agent or someone playing in the D-League.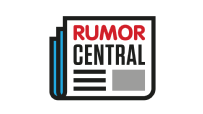 "We're always looking at it," Rivers said, "We're looking at everything."
The Clippers have a full 15-man squad, so someone would have to be waived to open up a roster spot. The only player who might be released is swingman Alan Anderson, however Rivers is reportedly a big fan of the eight-year veteran, so he's probably staying put.
Since Rivers, also the president of basketball operations, likes all his players and the Clippers already owe $3.6 million toward the luxury tax -- Cleveland is the only other team over line in the NBA this season -- there is a good chance the roster won't change before the regular season ends on April 12.
-- Nick Silva