After a six-year absence from the NBA, Sergio Rodriguez returned this season when he signed a one-year, $8 million contract with the Philadelphia 76ers. Rodriguez has enjoyed his time with the Sixers and is hoping to re-sign with the team in July.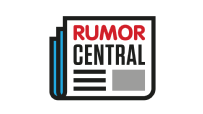 "I would love to be here," Rodriguez told The Philadelphia Inquirer. "It's a good situation for me being with players that were supposed to play this year but had injuries."
If both players are healthy, Ben Simmons (foot) will be the starting point guard and Jerryd Bayless (wrist) will be the main backup when training camp opens in the fall. If Rodriguez is re-signed, he will compete with T.J. McConnell for the third point guard spot.
"I think playing with Ben would be great," said Rodriguez. "The good thing is I could choose where to go and where to be. And, of course, I want to stay here and try to be better next year because I'm adjusting to a new situation."
If the Sixers don't bring him back, Rodriguez has played well enough in his return to the NBA that he could garner interest from other teams looking for a backup point guard.
Rodriguez, 30, has made 66 appearances this season and is averaging 7.6 points, 5.1 assists and 2.3 rebounds.
--- Nick Silva