Sergio Rodriguez last played on March 26, and that will be his final game for the 2016-17 season due to a left hamstring injury. It also probably will be the last time he'll wear a Philadelphia 76ers uniform.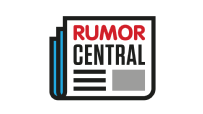 Bob Cooney of the Philadelphia Daily News writes: "To sum it up quickly, the Spaniard has almost certainly played his last game for the Sixers. ... Rodriguez ... was just too inconsistent this season, with suspect defensive play and was mostly erratic at the offensive end. Plus, he was simply outplayed by T.J. McConnell."
Entering 2017-18, coach Brett Brown will start Ben Simmons at point guard and use Jerryd Bayless as the main backup, with McConnell as the third option. That simply leaves no time for Rodriguez, who made $8 million on his return to the NBA.
"I would love to be here," Rodriguez said last month. "It's a good situation for me being with players that were supposed to play this year but had injuries."
Rodriguez, 30, started 30 out of his 68 appearances this season and he averaged 7.8 points, 5.1 assists and 2.3 rebounds.
If Rodriguez doesn't receive an offer in the summer from another NBA team, he will likely go back to Spain to finish out his days as a player. Prior to signing with the Sixers, Rodriguez played with Real Madrid from 2010 through 2016.
-- Nick Silva