The offseason has officially begun for the Minnesota Timberwolves after they played Game 82 of the regular season Wednesday. The team did not play up to expectations in Tom Thibodeau's first year as the head coach and president of basketball operations, finishing with a 31-51 record. For that reason, many of the players won't be part of the team next season.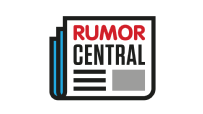 Jerry Zgoda of Star Tribune examines some of the questions the team will face in the offseason, and he speculates about several players who won't return. They include Shabazz Muhammad, Brandon Rush, Adreian Payne and Jordan Hill.
Muhammad, Rush and Payne are set to become free agents on July 1, and the Timberwolves can waive Hill by June 30 to avoid owing him $4.18 million next season.
Omri Casspi, who was signed on March 20, will also be a free agent. He may consider better opportunities with teams likely to make the 2018 playoffs.
Center Cole Aldrich, signed through 2018-19, could be shopped or included as part of a bigger move. That deal could be a trade of Ricky Rubio to another team. There was speculation for several months that Rubio was on the trade block. However, he stayed and played well to finish out the season.
Thibodeau can upgrade the roster in the summer by adding the lottery pick and using the $33 million in salary-cap room to sign free agents or make a few trades.
-- Nick Silva