Thabo Sefolosha received a DNP-CD in the Atlanta Hawks' Game 1 loss to the Washington Wizards on Sunday, even though he was healthy to play, and could rack up another one from Mike Budenholzer for Game 2 on Wednesday.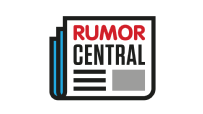 "It's coach's decision," Sefolosha told The Atlanta Journal-Constitution. "It's a tough sport. I'm obviously not happy about it but at the same time I'm going to keep rooting for my team and help in any way I can. I'm going to stay focused and when coach needs me I'm ready but there is only so much I can do at this point."
Sefolosha was sidelined for eight of the final 10 games of the regular season due to a right groin strain, which allowed Taurean Prince to impress Budenholzer. For that reason, Prince started Game 1 against the Wizards and will keep that spot for Game 2.
"We won't change the starters," Budenholzer said. "Between now and Wednesday, we'll keep think about the best groups and the best guys to give us a chance."
Sefolosha, a free agent beginning on July 1, started 42 games out of the 62 he played during the regular season and averaged 7.2 points, 4.4 rebounds and 1.7 assists.
-- Nick Silva