Rajon Rondo signed a two-year contract with the Chicago Bulls back in July, but only $3 million of his $13.39 million salary will be guaranteed if he's released by June 30. After Tuesday's win over the Boston Celtics, Rondo spoke about his desire to play for the Bulls next season, even if Dwyane Wade doesn't return.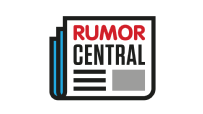 "Yes," Rondo told the media, including the Chicago Tribune. "This team was put together in a couple months with, I think, 10 new guys. It's hard to jell that quickly, especially if guys don't have the right mindset. Organizations have to give guys a little bit of time to grow and learn each other.
"Everyone is not going to be San Antonio. Always keep your guys together as long as possible so they can develop chemistry and make deep runs in the playoffs and go through things together and grow. If that's the case here, that'd be great. If not, it's up to those guys."
Rondo struggled for a good part of his first year with the Bulls, on several fronts. However, since he returned to the starting lineup on March 13, the 11-year veteran and the team itself have played at a high level. If Rondo continues to play well in the playoffs, there is a good chance management will bring him back next season.
In two games against the Celtics, a series in which the Bulls have a 2-0 lead, Rondo is averaging 11.5 points, 10 assists, 8.5 rebounds and 3.5 steals.
-- Nick Silva