The Brooklyn Nets waived forward Luis Scola on Feb. 27 and he is fully aware that his days playing in the NBA are probably over.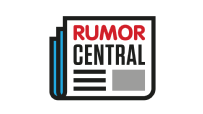 "I do not see myself playing another year in the NBA," Scola told TSN, according to Eurohoops.net. "I'm not sure at the moment because the season has just finished. But I've realized there isn't much chance I'll play in the NBA next year. The NBA has become very difficult for me, and I cannot keep doing it."
Scola, who turned 37 on Sunday, played in his 10th NBA season in 2016-17 and he's not ready to retire.
"I'm still a player," Scola said. "I just don't know where I'll play."
During his 10-year NBA career, Scola played with the Houston Rockets for his first five years in the league. That was followed by time with the Phoenix Suns, Indiana Pacers, Toronto Raptors and Nets. Scola played in 743 regular-season games and averaged 12.0 points, 6.7 rebounds and 1.6 assists.
-- Nick Silva