The Brooklyn Nets need many upgrades to the roster after finishing the 2016-17 season with a 20-62 record, which was the worst in the NBA. General manager Sean Marks has already been overseas to scout players and one focus is to add talent at the small forward position.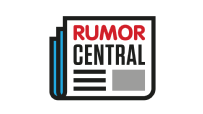 "We know the three position for us is certainly one that needs to be addressed," Marks told Nets Magazine recently, according to the New York Post. "I look at it too that we have some free agents of our own who we need to know what's going to happen with them there first.
"Where we are in our life cycle it's not where we can say, 'We're only missing this.' To be honest, we need to look at everybody. We're looking at the best players available. That's coming through the draft, that's coming through free agency."
The Nets extended offer sheets to Portland's Allen Crabbe (four-year, $74.8 million) and Miami's Tyler Johnson (four-year, $50 million) last summer that were matched by each team. In July, the Nets will once again be well under the salary cap and there's some speculation that Marks will tender a max offer sheet to either Washington's Otto Porter Jr. or Detroit's Kentavious Caldwell-Pope.
Other free-agent small forwards who might be highly-rated by Marks could include Atlanta's Tim Hardaway Jr. (restricted), Denver's Danilo Gallinari, Indiana's C.J. Miles, Milwaukee's Tony Snell (restricted), Minnesota's Shabazz Muhammad (restricted), Toronto's P.J. Tucker and Utah's Joe Ingles (restricted).
The Nets will enter 2017-18 on July 1 with around $30 million to $33 million in room below the projected $101 million salary cap.
-- Nick Silva