If they bring back a couple of their key free agents and don't make a trade, the Oklahoma City Thunder will likely enter the 2017-18 NBA regular season with a payroll that exceeds the projected $101 million luxury-tax line. With that in mind, Thunder general manager Sam Presti has another option to get below the tax threshold by waiving a player via the NBA's "stretch" provision, and that player might be forward Kyle Singler.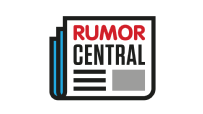 Brett Dawson of The Oklahoman and Fred Katz of The Norman Transcript have written reviews on Singler's 2016-17 season, and both bring up the possibility that Singler could be waived, if he's not traded, as a way to deal with the luxury-tax situation.
Singler just completed the second season of his five-year contract and is guaranteed $9.66 million over the next two years. The final season of his deal in 2019-20 will pay him $5.33 million if he's not released by Aug. 15, 2019. If the Thunder waive Singler by Aug. 31 of this year, assuming he's not traded, he will have a cap hit of $1.38 million from 2017-18 through the 2023-24 NBA season via the stretch provision.
Singler has not produced much over the past two seasons. In 2016-17 he averaged just 12.0 minutes, 2.8 points (18.9 percent from behind the 3-point line) and 1.5 rebounds per game in 32 appearances. For that reason, followers of the team are right to question his status with the Thunder in 2017-18. Whatever happens, Singler doesn't appear to be too worried about his situation with the Thunder.
"I don't ever face myself in the mirror saying, 'Oh, since I make a certain amount of money, I should be productive in this way,'" Singler said. "I've worked my entire life to get to the point of where I am today, and there's nothing more satisfying and gratifying than knowing that you're putting the time into your craft, into something that you love, and the growth that you can see within yourself."
-- Nick Silva