Between July 6 and the last day prior to the start of the 2017-18 regular season, players selected in the first round of the 2014 NBA draft, or a first-round pick from an earlier draft who signed in 2014, are eligible to sign extensions. Any player who doesn't sign an extension by the deadline will become a restricted free agent in 2018.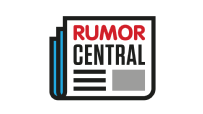 Center Joel Embiid and guard Nik Stauskas fall into this category for the Philadelphia 76ers, and when asked Tuesday about the possibility of signing an extension, Embiid preferred not to make a statement, according to Tom Moore of The Intelligencer.
Bryan Colangelo met with the media on Wednesday, and when asked if signing Embiid to an extension is a priority, the Sixers' president of basketball operations replied: "It's something we'll talk about at the appropriate time. That's July 1."
With Embiid limited to just 31 appearances in his first three years in the NBA, all in 2016-17, due to foot and knee injuries, Colangelo will probably wait until 2018 to sign his center to a new contract to see if the No. 3 pick from the 2014 draft can make it though an entire season without missing a lot of time. The Sixers have no fear of losing Embiid in 2018 as he will be a restricted free agent.
"I don't think I would max him out because you can wait for restricted free agency," an NBA source told Moore. "If the situation is it's a good price for him and the team to be extended, you look into that [then]. Otherwise, you see how he is health-wise for the season."
A max salary for a player with zero to six years of experience in 2018-19 who re-signs with his own team could be around $25.75 million, and that will yield $115.3 million over four years and $149.3 million over five years.
-- Nick Silva