When the 2017-18 NBA salary-cap year begins on July 1, the Washington Wizards will have four players who are free agents -- Bojan Bogdanovic (restricted), Trey Burke, Brandon Jennings and Otto Porter Jr. (restricted). Out of that group, Bogdanovic and Porter Jr. should return.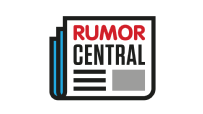 "I want to try to find a team where I can play heavy minutes," Bogdanovic told CSN Mid-Atlantic. "I hope that I will play here maybe, but we will see. It's a long summer in front of us before free agency. We'll see."
The Wizards acquired Bogdanovic and Chris McCullough on Feb. 22 as part of a trade that sent Andrew Nicholson and Marcus Thornton to the Brooklyn Nets. Bogdanovic, who averaged 12.7 points and 3.1 rebounds in 26 regular-season appearances with the Wizards (8.8 points and 4.3 rebounds in the 2017 playoffs), believes there is enough time on the floor to keep himself, Porter Jr. and Kelly Oubre Jr. happy.
"There is enough minutes for sure in the playoffs and especially during the regular season. I think there is space and plenty of minutes for three guys," Bogdanovic said.
Regarding Burke and Jennings, both will enter July as unrestricted free agents and won't be offered new deals.
"I don't plan on my role being the same next year," Burke told The Washington Post. "My agency is working very hard for me right now. I know what type of player I can be and I know what type of player I want to be. That's not my plan. This summer, it'll be great. I'm looking forward to the summer."
Finally, Porter Jr. is the Wizards' top offseason priority, and his new contract is expected to pay him over $20 million annually.
--Nick Silva