Dion Waiters put up strong numbers during the 2016-17 season, his first with the Miami Heat, and he's hoping to re-sign with the team in July.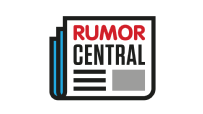 "I want to be there," Waiters told a local radio station last week, according to The Palm Beach Post. "When that time comes and we sit down, we just got to make it happen. Let's get it over with as quick as possible."
In 46 appearances, including 43 starts, Waiters averaged 15.8 points, 3.3 rebounds and 4.3 assists. Waiters also made a career-high 39.5 percent of his shots from behind the 3-point line.
"I think I'll be back [with the Heat]," Waiters said. "We just got to make it work and hopefully everything can come together full circle."
Waiters owns a player option for 2017-18 that's worth $3.02 million that he's expected to decline, which will make him a free agent. There is some speculation that he's looking for a deal that will pay him $12 million to $15 million annually. Waiters is a good fit with the Heat and most followers of the team believe both sides will agree to a new deal in July.
Waiters missed the last 13 games of the regular season due to a sprained left ankle which he says has fully healed.
"I'm in the best shape of my life," Waiters said. "Philly Cheese coming back stronger and better than ever."
-- Nick Silva