Chris Paul has been with the LA Clippers for the past six seasons, and before that he spent six seasons playing for the New Orleans Hornets (now the Pelicans). He's a nine-time NBA All-Star, a four-time All-NBA first-team selection, was Rookie of the Year in 2006, and was the No. 4 overall pick in the 2005 NBA draft. What's he missing? A title.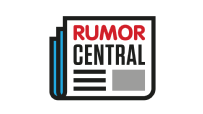 During an interview with ESPN's Kevin Arnovitz on his podcast on Tuesday, colleague Zach Lowe said he thinks there is legitimacy behind the speculation that Paul will go to the San Antonio Spurs next season.
"There's been a lot of rumblings about Chris Paul, and I think that's real," Lowe says. "I think there's mutual interest there. I don't know how real it is given the Clippers can offer a gigantic amount of money and are also a really good team; and the Spurs, like I said, have no sort of cap flexibility to get there. I'm very curious about what they do this summer and who's on the team next year."
Paul, who recently turned 32, still looks good even as a veteran. Will he choose to opt out of his contract and head to San Antonio in hopes of being on a championship-caliber team? Or, will he stay put and continue to be one of the NBA's most decorated players without the most coveted decoration of all -- a championship ring?
-- Meaghan Latella