The Phil Jackson-Carmelo Anthony rift has been going on for several months, and it may continue until one is no longer part of the New York Knicks organization. When asked about the Jackson-Anthony situation, J.R. Smith and Iman Shumpert said they feel their former teammate wants to stay with the Knicks.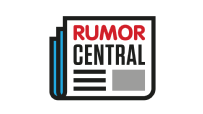 "Sometimes you feel like it's just unfinished business, and I feel like that's what it is with Melo," Shumpert told the New York Daily News. "He don't want to leave on that note."
"He does want to stay in New York. He made the effort to get to New York," Smith added. "Granted, it hasn't gone as well as he hoped it would. But I'm sure that's where he wants to be."
Anthony holds a trump card in this showdown with Jackson, since the 14-year NBA veteran can be dealt only if he waives the no-trade provision in his contract, which runs through the 2018-19 season.
"It's unfortunate how many jabs [Anthony] has taken for no reason. But I guess it's part of the system," Smith said.
Perhaps Anthony would accept a trade if Jackson can work out a deal with the Boston Celtics, Cleveland Cavaliers or the Los Angeles Clippers.
-- Nick Silva