Dion Waiters is coming off a terrific season, his first, with the Miami Heat, and Sunday during an interview on WSVN-7 Sports Xtra, he was asked about his future with the team. Waiters has informed the Heat that he will decline his 2017-18 player option, so he can become an unrestricted free agent on July 1.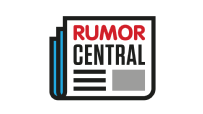 "That's the goal, but you never know how things go," Waiters responded when asked if he will definitely re-sign with the Heat, according to The Miami Herald.
The Heat will have a good amount of salary cap room in July once Chris Bosh is removed from the books, and while Waiters can get a sizable increase from the team, president Pat Riley may not offer as much as other NBA clubs. Is Waiters willing to accept less to re-sign with the Heat?
"It depends," Waiters said. "Yeah, I would, though. But, like I said, it depends, just being the right thing, at the right time. It's just got to be right. It's got to be equal."
In 46 appearances, including 43 starts, Waiters averaged 15.8 points, 3.3 rebounds and 4.3 assists. Waiters also made a career-high 39.5 percent of his shots from behind the 3-point line. Waiters missed the last 13 games of the regular season due to a sprained left ankle which has fully healed.
"It's excitement at the end of the day, just getting a chance to go through that process and see what the team is talking about and things like that, just the little things, it's exciting," said Waiters. "This is an exciting time. You knew how hard you worked."
When speaking to reporters this weekend, starting center Hassan Whiteside said he believes Waiters and James Johnson will re-sign with the Heat.
"I'm not even thinking about them being gone," Whiteside told the South Florida Sun-Sentinel. "I'm thinking like they will be here next year."
-- Nick Silva