The Atlanta Hawks own three picks in the 2017 NBA draft, and they are expected to add frontcourt depth with the No. 19 selection in the first round.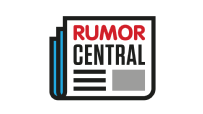 Chris Vivlamore of The Atlanta Journal-Constitution writes: "I spoke to several players who came in for workouts last week and several [relayed] that feedback from front-office personnel."
Currently, Dwight Howard is the only big man under contract for the Hawks next season, so it makes sense that new general manager Travis Schlenk could take a center or power forward at No. 19. Paul Millsap, Ersan Ilyasova, Mike Muscala and Kris Humphries are set to become free agents July 1. Of that group, Millsap is clearly the Hawks' biggest priority, but it's conceivable that three or even all four don't return.
"For them it's kind of strategic," North Carolina forward Justin Jackson said. "It's whatever their team needs at this point. They said right now at that 19 spot, their first priority is a big right now. It's also who falls to that spot. They said they are extremely interested in me and we'll see how it goes."
According to Vivlamore, Schlenk has mentioned the possibility of trading up, down or out of the first round. The Hawks also own two picks -- No. 31 and No. 60 overall -- in the second round.
ESPN's Chad Ford has released his Mock Draft 6.1

, and he has the Hawks taking Texas center Jarrett Allen in the first round.
-- Nick Silva