When free agency begins on July 1, combo-guard Greivis Vasquez, who played at the University of Maryland and Montrose Christian high school in Rockville, Maryland, with Kevin Durant, will be contacting the Washington Wizards.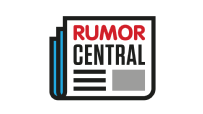 "Hopefully they're interested, obviously they want to see me healthy," Vasquez told a Baltimore radio station recently, according to CSN Mid-Atlantic. "I'm still in the process of rehabbing, but that would be a great thing for my career, just play the next three or four years in D.C. and help that team, because I know I can help any team, but D.C. is a special city for me. I could go back to a city that's done so much for me in my college career, so we'll see what happens."
Vasquez, 30, has played in just 26 games the past two years because of injuries. In 2016-17, Vasquez was only available for three games early in the season because of a bad right ankle and he had surgery to fix the damage. On Nov. 9, the Brooklyn Nets placed him on waivers.
The Wizards need to add depth in the backcourt and might offer Vasquez a low-dollar contract -- if his ankle has fully healed-- that offers little to no salary protection for 2017-18.
Vasquez, the No. 28 selection in the 2010 NBA draft, has career averages of 9.0 points, 4.8 assists and 2.2 rebounds.
-- Nick Silva