After missing the past two years due to lingering issues with his left knee, Quincy Pondexter believes he can return to the New Orleans Pelicans' active roster in 2017-18.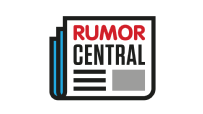 "It's been unbelievable the last two years being hurt, and injured," Pondexter told a Fresno, California, TV station, according to The New Orleans Advocate. "We haven't explained a lot, and a lot of that news will come out in the next few months about what's happened and what's transpired. But I'm working my tail off to get healthy and I'm looking forward to this next season and looking forward to redeeming the last two seasons that I've missed. I want to go out there and just play the game I love again."
When general manager Dell Demps spoke to the media in April, he said Pondexter had suffered a "nonsports" infection, which set him back.
"Not to go into all of the detail, but he's had some bad luck," Demps said. "It's not normal, the things that have happened to him."
The upcoming season is big for Pondexter, the No. 26 selection in the 2010 NBA draft, as his contract expires in 2018. Pondexter is set to make $3.85 million for the 2017-18 season.
He has career averages of 5.3 points and 2.0 rebounds per game.
-- Nick Silva