Now that the Boston Celtics have acquired another future first-round pick from the Lakers or Kings, thanks to the trade with the Philadelphia 76ers, there has been talk (again) that president of basketball operations Danny Ainge needs to move some of those selections for a proven, elite NBA player. With that in mind, Chicago Bulls swingman Jimmy Butler has been mentioned by some in the media as a possible target, but at this time and just as it was in February, a deal is very unlikely.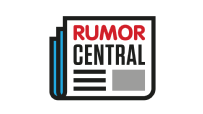 According to K.C. Johnson of the Chicago Tribune, he spoke with three league executives over the weekend and "as of Sunday, the talk is based more on speculation than reality."
The Bulls are in no rush to trade their best player as he is signed through at least the 2018-19 NBA season. Butler is expected to decline his 2019-20 player option, so he can join the 2019 free-agent market.
While he may have an uneasy relationship with management and would prefer to be moved, the Bulls won't make a trade unless they get a big haul for him. Two weeks ago, Butler met with Bulls executives Gar Forman and John Paxson to discuss their strategy for the 2017-18 season.
-- Nick Silva