After news broke Tuesday night that the Atlanta Hawks had traded Dwight Howard to the Charlotte Hornets for Miles Plumlee and Marco Belinelli, ESPN's Brian Windhorst mentioned that Paul Millsap could be on his way out of town in July.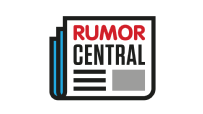 "The Hawks are sending a signal that they are going into a full rebuild-mode, and it would also imply that Millsap probably will not be back with the organization," said Windhorst.
Windhorst added: "There are three or four teams out there that are willing to give Millsap a max-level contract, and sources have told me that the Hawks have begun getting some feelers on sign-and-trades. Teams like the Phoenix Suns, Sacramento Kings and Denver Nuggets are interested."
Prior to the February trade deadline and after the season, Millsap talked about his desire to stay with the Hawks, however with new general manager Travis Schlenk in charge of basketball operations, the two sides may part ways.
"We are going to make Paul our best offer," Schlenk said last week. "Will he have better offers? I don't know. Do we want to keep Paul? Sure. I said last week, if you are building a team with all the things I've said, Paul checks all those boxes. He's a hard worker. He's a good guy. He's high character. Skilled. He does all that stuff. We'd like to have him. The reality is, he might get better offers than we can make him."
The Suns, Kings and Nuggets are set to have significant cap room in July and each may extend an offer that Millsap will take. The Nuggets have had interest in Millsap for over a year.
-- Nick Silva